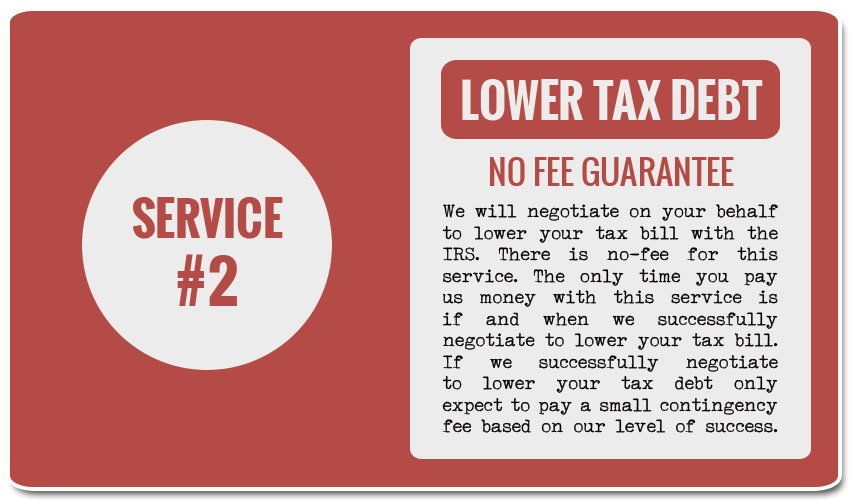 CONTINGENCY FEE SCHEDULE: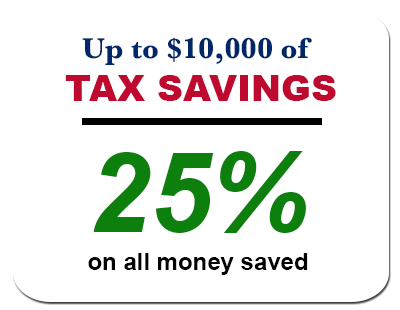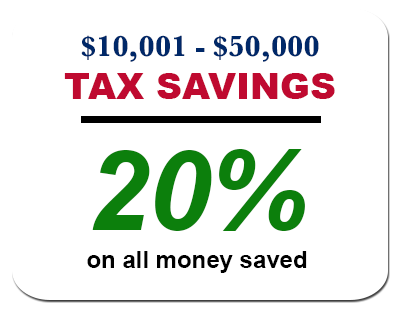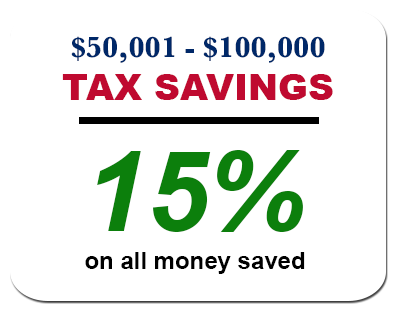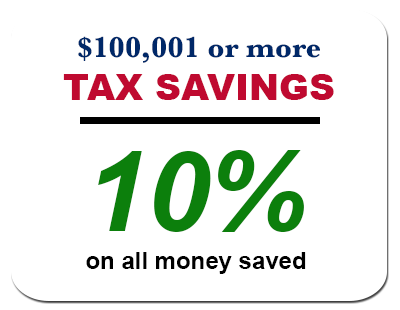 This is for cumulative tax years not per year. Our aim is to get you completely out of tax hell.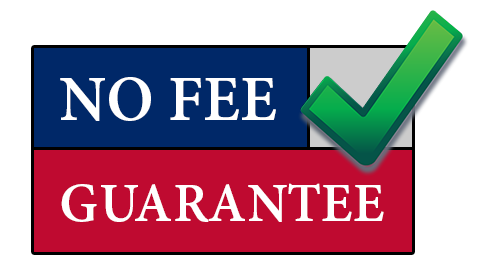 We DO NOT charge any fees for our services. We work on a contingency basis only. If we can't save you any money we don't get paid. Simple as that. So you know if we take on your case we expect to save you money. We will provide you with a written contract guaranteeing that if we don't save you money we will not charge any fees.  We also provide payment plans to pay our bill after we have saved you money.
"IF WE CANT SAVE YOU MONEY,
WE DON'T GET PAID!"