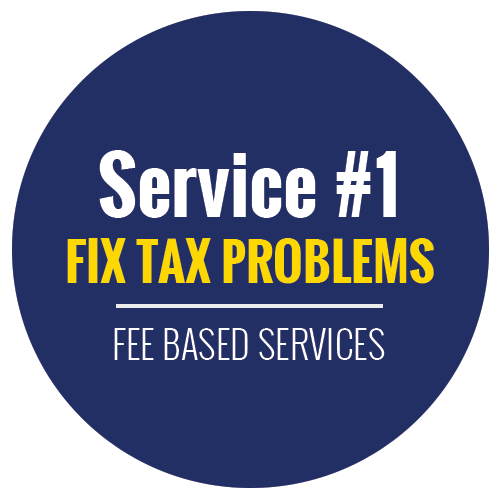 Having issues with the IRS? Don't worry! Our #1 rated tax service is for people with tax problems, such as un-filed tax returns, wage garnishments, property seizure, liens & levies. For a small fee, our team of tax experts will work to solve your tax problems. Whether it is filing past returns or working with the IRS, We can help!
FIX YOUR TAX PROBLEM!
If you owe back taxes, for any reason, expect the IRS to come after you. Penalties, Liens, Levies, Wage Garnishment and even property seizure to be auctioned off. Don't expect these to go away by just ignoring the IRS.
We are YOUR Tax Advocates. With over 35 years of experience our professional tax team is fully versed in the types of problems you may have gotten into and therefore have tax relief solutions to help solve them.
Understand this…..some problems are not fixable no matter what other companies may tell you. They often makes claims to reel you in and hit you with fees for problems that have no solution to them except paying them off.
Problems We Solve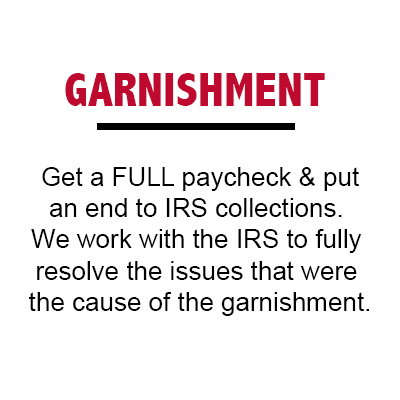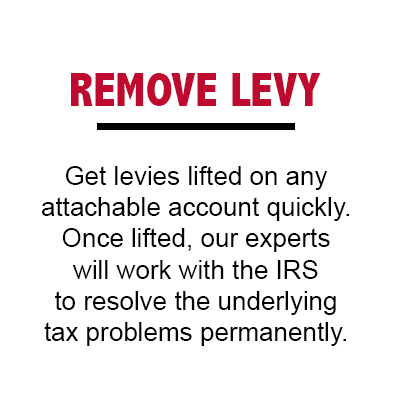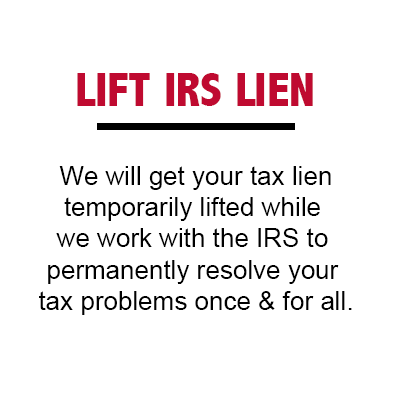 We Also Fix These Problems:
File Tax Returns, Stop Collections, Audit Defense, Payment Plans,  State Tax Debt, IRS Penalties, Delinquent Taxes, Payroll Tax Problems, Business Tax Issues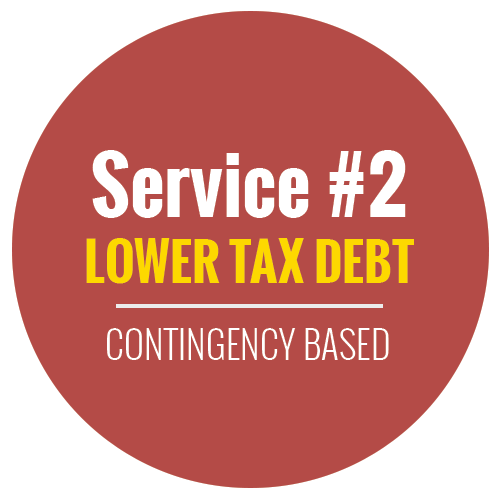 Tax Debt Relief begins with a conversation. We will go through a list of questions so that we can get preliminary information. You will be asked for copies of any IRS collection letters you have. Our tax specialists will review the type of taxes owed, penalties, interest and payment history. We then request an account history from the IRS and see what they have in their computer system. Finally, we will ask you to fill out an IRS Power of Attorney therefore allowing us to deal with the IRS on your behalf.
CONTINGENCY FEE SCHEDULE: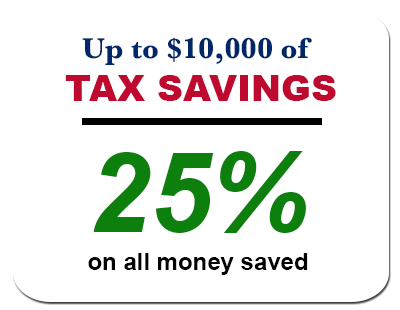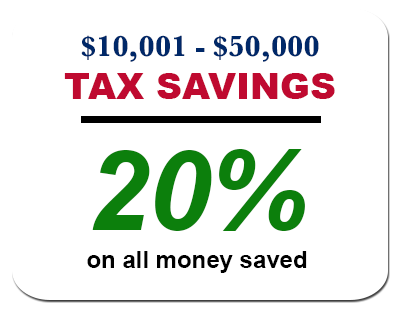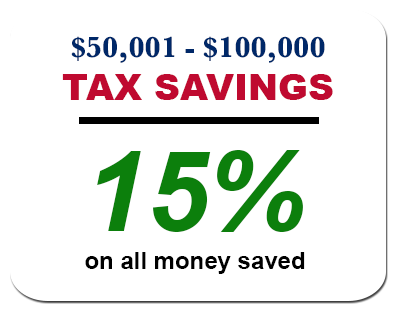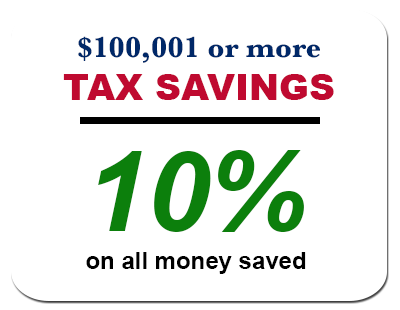 This is for cumulative tax years not per year. Our aim is to get you 

complete and total tax relief.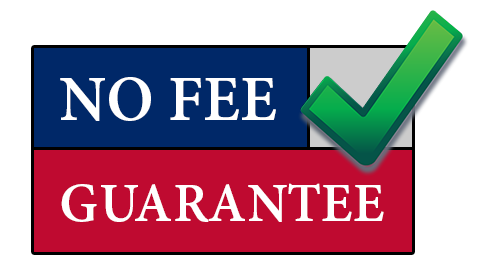 Tax Advocates is the ONLY company to offer Tax Relief with a "NO FEE Guarantee." Our Tax Specialists will negotiate to reduce your tax debt. At Tax Advocates we DO NOT charge any fees for our tax debt reduction services. We take your tax debt seriously and work on a contingency basis, meaning there are no fees, we only work for a percentage of what we save you. You are even provided with a written contract guaranteeing that if we can't save you money, we don't get paid.  
Simply stated, if we take on your case, we expect to save you money. Once we have saved you money, we then offer you payment plans to pay our bill. We also offer incentives for paying your bill in full.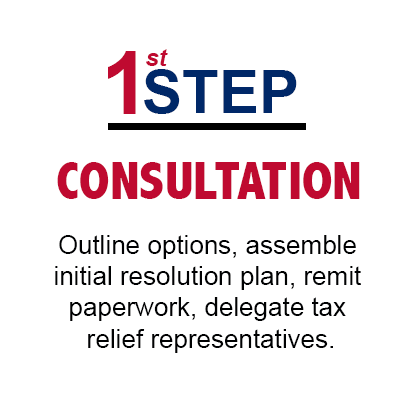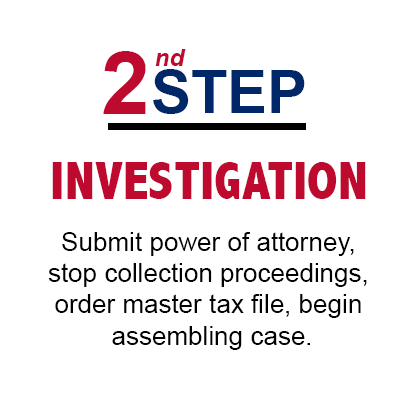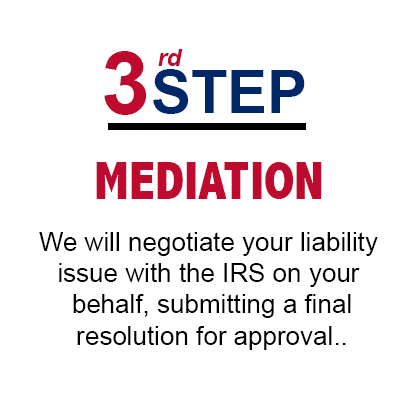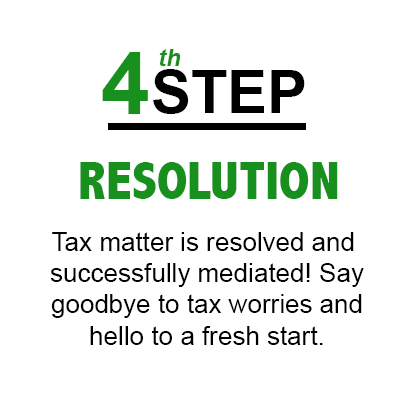 We've helped thousands of
TAXPAYERS NATIONWIDE
For many, tax debt is by far the most intimidating and confusing financial burden of their lives. We understand this, and for over 35 years our dedicated staff has been the rock many have leaned on for strength and tax relief results.
WE'RE TRUSTED BY THOUSANDS OF TAXPAYERS NATIONWIDE
With over thirty five years of negotiating tax debt with the IRS, you are in good hands.
WE HAVE SUCCESSFULLY RESOLVED MILLIONS OF DOLLARS IN TAX DEBT
Negotiating tax debt of all sizes is a specialty,
and is one that we've mastered.
THOUSANDS OF WAGE GARNISHMENTS & BANK LEVIES RELEASED
Whether your paycheck is being garnished or your bank account seized, we've seen it all.
WE PRIDE OURSELVES ON OUR SUPERB CUSTOMER SERVICE & EXPERIENCE!
Friendly and patient? Check. Knowledgeable and affordable? Check & Check.
here are a few customer
TESTIMONIALS
My wages were being garnished by the IRS leaving me with only a $168 a week to live on. I owed over $390,000. U.S. Tax Advocates, got the garnishment removed, had my debt reduced to $28,000 & I am now on a $500 a month payment plan. They were brutally honest with me in what they could do and couldn't do. No hard sell or false promises. Also there were no hidden fees or charges. I did not pay them a penny until they finished and saved me money. Then they put me on a reasonable payment plan. I sleep at night now knowing my tax problems are over.
My worst nightmare was happening. The IRS was auditing me and my business. I didn't know what to do or where to go until a client referred me to U.S. Tax Advocates. They came in and took control of the audit. They basically saved my life. After signing a Power of Attorney I did not have to have any further contact with the IRS. They handled EVERYTHING!!! I thought I was going to get slammed (especially when the IRS added one more year to the audit) but I ended with a fair payment on less money owed than I expected.
I just wanted to say THANK YOU to U.S. Tax Advocates for all of their help. Not only did they resolve ALL of my tax issues with the IRS, but they also helped to restructure my life financially. They did a complete review of my business and personal finances & restructured my finances including setting up a retirement plan that I had always talked about but never did anything about. At the end of the day I feel like I have made a friend and not just a business connection.
I walked in with over $400,000 of tax debt and walked out owing only $54,000. I couldn't have a bank account in my name. My credit was shot and I didn't know what to do. I now have a checking account, own a new house and have my life back together again. I want to thank you for being honest and working hard for me. Tax Advocates got me complete and total tax relief.
I couldn't close on my house because I had a $86,000 IRS lien against me. U.S. Tax Advocates helped me get rid of the lien completely, making it possible for me to move into my new home on time. Their knowledge, expertise and professionalism helped to get results that actually exceeded all my expectations!
Not Ready?
FREQUENTLY ASKED QUESTIONS!
Still not ready to get started? Have more questions? Well don't worry, we've got you covered!  Below are a list of the questions we are asked the most. If you still don't see your question below feel free to give us a call at 718-227-9797 and one of our experienced tax relief experts will be glad to answer your questions!
WHAT DOES IRSTAXADVOCATES.COM DO?
Tax Advocates is a full service tax relief consulting and mediation company, offering a suite of solutions including individual and corporate tax return planning, IRS audit and appeals representation, garnishment and levy removal, and IRS negotiations.
HOW MUCH DOES IT COST?
We do not charge any fees for our tax relief services. We work on a contingency basis only. If we can't save you any money we don't get paid. Simple as that. So you know if we take on your case we expect to save you money. We will provide you with a written contract guaranteeing that if we don't save you money we will not charge any fees.  We also provide payment plans to pay our bill after we have saved you money.
HOW DOES THE PROCESS WORK?
For most cases involving a tax liability, we begin representation by having you sign and remit to us several IRS forms. The first is an 8821, which allows us to order your master tax file and see how much is owed and for what years. The second form is a 2848 which allows us to speak directly to the IRS on your behalf so that we can request a hold against collection action and negotiate directly with your assigned revenue officer. We then send you a financial questionnaire which must be filled in and sent back to us. At that point, there will be some back and forth between you and our firm as we work to prepare your resolution matter and/or negotiate directly with an assigned revenue officer. Depending on the resolution matter, cases will vary moving forward, but these are the basic steps to getting represented.
CAN YOU STOP COLLECTIONS BY THE IRS?
For the most part, we are generally able to stop most forms of collections against our clients quickly. When you decide to take advantage of our tax relief services, we will assume tax power of attorney (IRS form 2848) which allows us to do several very important things for you. First, it gives us authority to speak to the IRS on your behalf, letting us contact the IRS and request either a 30, 60, or 90 day hold on collections, and when appropriate, we can even place an account into what's called CNC – Currently Non Collectible, wherein the IRS will cease collection action indefinitely. The second thing the 2848 allows us to do is get your mail and notices, which keeps us current with your case and directs correspondence through our office instead of your mailbox.
WHO QUALIFIES FOR A TAX RELIEF PROGRAM?
If you have a tax debt, and the IRS or state collection agencies are in the process of collecting, both individuals and businesses can qualify for certain tax relief measures. These could be a reprieve against collections wherein all notices and threats of asset seizure are suspended, an agreement to waive accrued penalties on the initial tax liability, or in certain cases a suspension of collection altogether and a mediation of the tax liability. As qualifications for these measures vary from case to case, understanding your options and getting current with an accurate road-map are important considerations our associates will sit with you and go over in depth.
WHAT IF I HAVE YEARS OF UN-FILED TAX RETURNS?
Many taxpayers will accumulate tax debt at an alarming rate when their returns are not filed because the IRS submits the return for them on their behalf, commonly referred to as an SFR (Substitute for Return). This is the worst form of taxation as it allows for zero deductions and maximizes the IRS's revenue. We assist many clients who haven't filed their tax returns in years, and in many cases, we can reduce the liability that has accrued, bring the taxpayer legally current.
WHERE ARE YOU LOCATED?
We are located in Staten Island, New York, and serve clients across the nation. Our mailing address is:
U.S. Tax Advocates
65 Oak Lane.
Staten Island, NY 10312
For most of our clients, we service them easily through phone, email and fax. However, we understand that some of our clients prefer meeting in person. If you would like to setup a time to come in, simply call a tax associate and they will schedule an appointment.
HOW DO I GET STARTED?
CLICK HERE or call 888-910-9727 to speak to a tax associate today. They will outline the specifics of your case and help map out your options moving forward. If you've received any certified mail or other threatening correspondence recently, make sure and tell them so they can take the necessary steps to intervene with immediate action. Don't wait until it's too late! Tax relief is just a simple click or phone call away.
here are a few of our
AREAS OF SPECIALTY
• Unpaid Taxes
• Prevent Levy & Seizure
• Bank Levy
• Tax Lien
• Payroll Tax
• Un-filed Tax Returns
• Income Tax Preparation
• Wage Garnishment
• IRS Assest Seizure
• Tax Penalties
• Offer In Comprise
• Installment Agreement
• Innocent Spouse Relief
• Currently Not Collectable
• Penalty & Interest Abatement
• Levy & Garnishment Release
• Expiration
• Custom Tax Solutions
FREE CONSULTATION: 718-227-9797